Bingo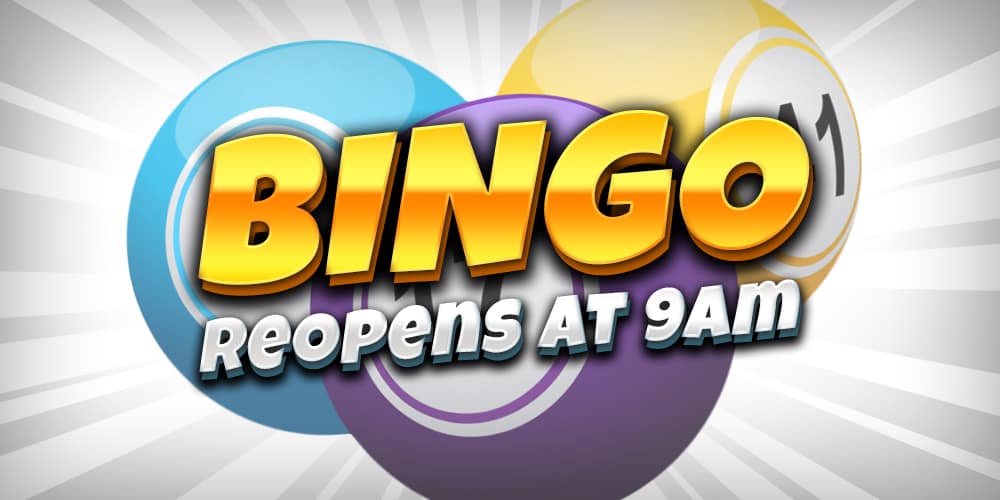 The best in 90 & 75 ball bingo awaits at Cheers Bingo!
75 Ball Bingo
As played in USA, 75 ball bingo is played on a square 5x5 grid. At Cheers Bingo on every game we give you the centre square free so you only need 24 numbers for a coverall full house. We also play a wide range of pattern online bingo games where the aim of the game is to be the first to complete the specific pattern related to the numbers on your bingo tickets. The pattern is complete when all of the numbers in the shape indicated have been called.
Click the 75 BALL tab in the lobby to view our selection of 75 Ball bingo rooms.
90 Ball Bingo
Three chances to win on every game of 90 ball bingo. We play one line, two line then full house bingo in all our 90 ball rooms.

Prizes go up in value as the bingo games progress so our largest prizes are on a full house (except for promotional games.

Each bingo ticket consists of a 3x9 grid (3 rows nine columns), with each row of nine squares containing 5 numbers and 4 blank squares. A strip of tickets contains six bingo tickets and all 90 numbers will be featured once within one full strip of six tickets.

Click the 90 BALL tab in the lobby to view our selection of 90 ball bingo rooms.
Make sure you check the Promotions page for our list of fantastic nightly events, huge progressive jackpots, guaranteed jackpots, tournaments, chat games, parties and more.